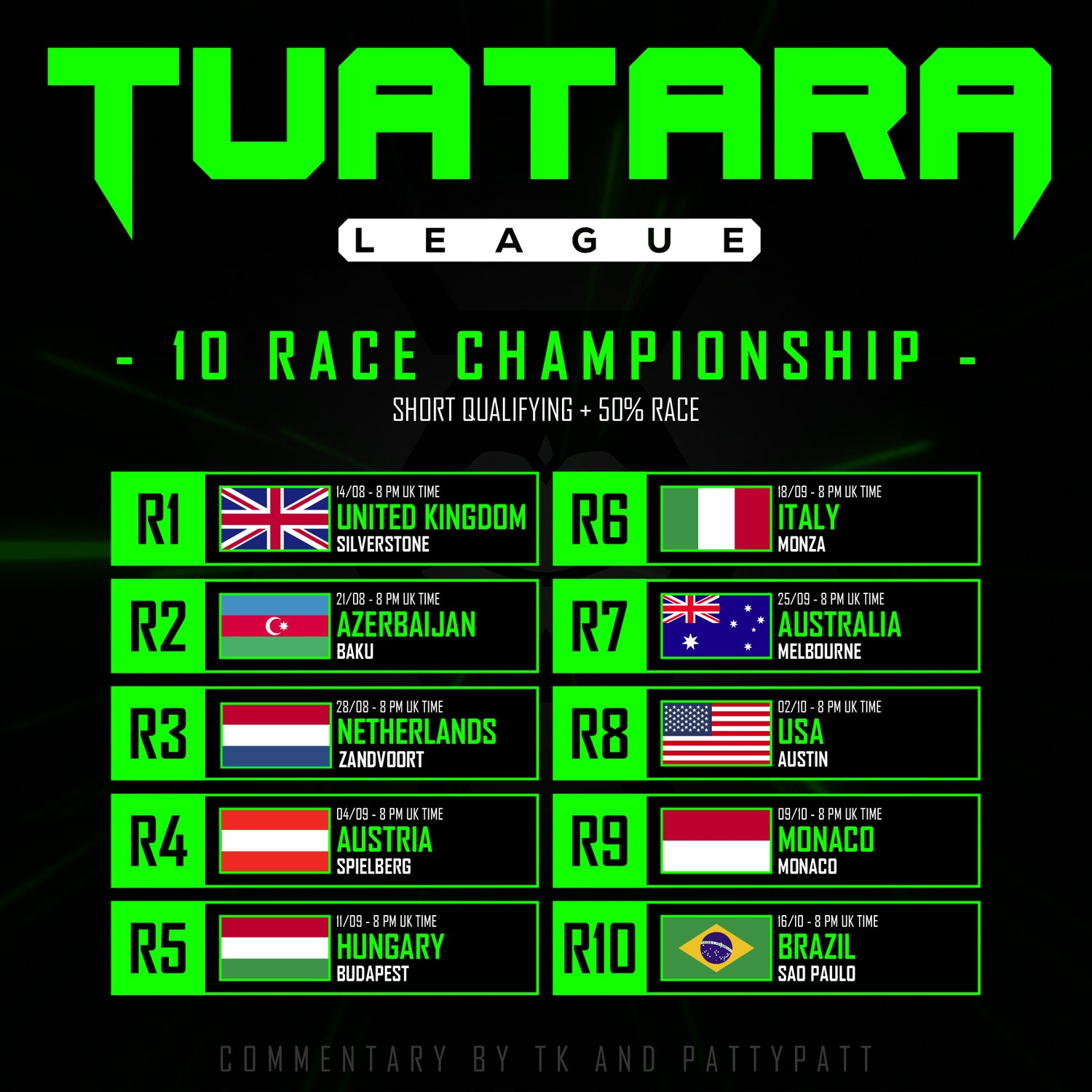 Tuatara League
Enter the Tuatara Professional League of EA's F1 2023 Game!
The arena is ready, 20 elite drivers face off in an epic competition, after an intense 4-race qualification. Be there every Monday on Twitch, don't miss a moment of the action as the drivers dominate the virtual track with sharp turns and strategic pit stops.
Accompanied by the riveting commentary from our hosts, TK and PattyPatt, dive into the excitement. Join fellow viewers, predict race outcomes and cheer on your favourites. And that's not all – the drivers compete not only for fame, but also for exclusive prizes.
Don't miss a single week of the live stream on Twitch: Live Stream Twitch Lose yourself in the thrill of the Tuatara League F1 2023.
Recap Tuatara League
Round1 Silverstone
Round 2 Baku
Round 3 Zandvoort
Round 4 Spielberg
Round 5 Budapest
Round 6 Monza
Meet the teams and drivers
Williams

95 BumbleGoblin
16 Matt Caruana

Hare

26JField26

13 TheSlapBusX1

Alfa Romeo

58 Oster

14 IceBreakz_nick